Pregnancy & Birth
Also known as Maternity & Obstetrics
Compassionate, community-based care for growing families
Pregnancy & Birth at Winchester Hospital
Having a baby is one of life's most exciting milestones. Winchester Hospital has been providing exceptional care for new mothers and their babies for over 100 years.
We offer one of the region's most distinguished maternal newborn services for both high and low-risk pregnancies.
Services We Offer
Our experienced team provides the full range of services for the duration of your pregnancy, delivery and after the birth of your baby, including:
Breastfeeding education and support
Doula support (we do not provide Doulas, but will support yours)
High-risk pregnancy care
Intervention options during childbirth
Parent education classes and programs
Expert, Personalized Care
At Winchester Hospital, we do everything we can to provide a warm, comfortable, family-centered environment for the birth of your baby. This is a memorable time, and we're dedicated to making it a positive one.
We offer:
Chiropractic care, acupuncture and massage
Lactation consultants on the Labor & Delivery unit seven days a week — available for inpatient and outpatient support
Labor tub room for those who qualify
Maternal-fetal medicine specialist consultations and testing for high-risk pregnancies
Mother Baby unit — where patients and babies stay after delivery
Neonatologist and anesthesiologist on-site 24/7
Obstetrician on-site 24/7
Pediatrics
Social Services, if needed
Special care nursery for babies who need special care after birth
A wide selection of labor pain management options, including nitrous oxide
If you or your baby requires a higher level of care, we partner with specialists at Beth Israel Deaconess Medical Center (BIDMC) and Boston Children's Hospital to provide you with seamless access to the care you need.
Take a Virtual Tour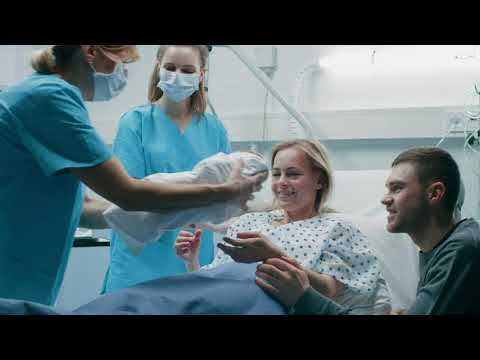 Enroll in Our Patient Portal
Create an account using our secure, personal patient portal where you can:
Access your health summary
Find educational resources
Pay your bill
Update personal information
View lab results
View medications, care instructions and more
View your radiology reports
Services & Specialties
Your pregnancy and birth team coordinates care with other specialty providers throughout our hospital to ensure all your care needs are met: